Thousands of people dancing in unison could be a spectacular sight full of wonder. Except in North Korea. There, it's a little more eery.
Staged in Pyongyang's Kim Il Sung Square to celebrate Liberation Day, which marks the liberation of the Korean Peninsula by the Allies in 1945, this highly rehearsed event, officially titled "An evening gala of youth and students," is both staggering to watch but also somewhat terrifying.
Thousands of locals, all dressed in traditional outfits, were packed into the square, all organised into massive groups, which our guide, Miss Pong, explained were segregated through work, school and college.
Spanning around 45 minutes, everyone was on fleek with their dance moves, bopping to such North Korean smash hits as "I Will Live like Stars Following the Party," "Ballad of Golden Mountain" and "Let's Meet Each Other on the Front."
KCNA, the state news agency of North Korea, reports that such songs "hardened their [the participants] will to achieve the final victory in the confrontation with the U.S. that has lasted century after century."

It wasn't long into the dance when we realised that while there were thousands of locals taking part, there weren't really many other locals there to watch, leading us to ponder "Who are they staging this for?"
It became clear that this was very much a show for the tourists, which also might explain why the faces of those taking part aren't exactly overjoyed – they have to be there.
We were, much to our surprise, allowed to take part in the dance, which all of us did. It was a good opportunity to interact with the locals, albeit in somewhat bizarre circumstances.
To really hit home the triumphant nature of the event, a fireworks display was lighting the night's sky over the Taedong River beside us. While you might expect a fireworks display in North Korea to be akin to box of matches being thrown into the air, they were quite the opposite, and were surprisingly elaborate for such an occasion. This can be seen in the official footage of the ceremony released by the state, which I've embedded below.
While the fireworks were more elaborate then I thought they would be, it's interesting to note that the aforementioned KCNA report that when we saw "the spectacular fireworks, the masses recollected with deep emotion the sacred career and undying exploits of President Kim Il Sung, the most prominent leader of the nation."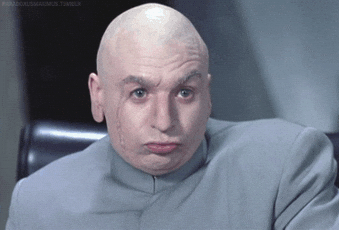 The KCNA report goes on to say that "the celebration fireworks vividly reflected the revolutionary faith and will of the service personnel and people of the DPRK to add glory to the exploits the President performed by liberating the country and achieve new victories and prosperity in the glorious Kim Jong Un's era along with the great annals of Kim Il Sung's and Kim Jong Il's Korea."
Amazing what fireworks can do.